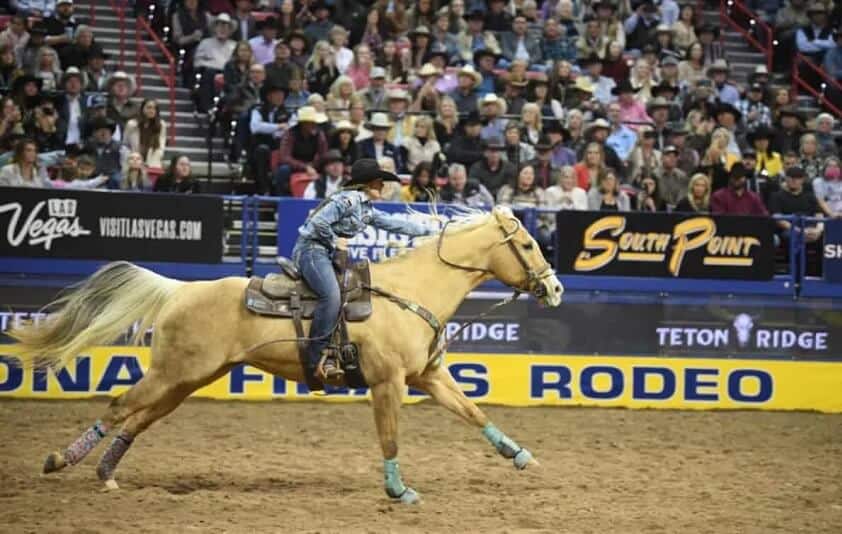 The PRCA and Rural Media Group are pleased to announce an expanded schedule of PRCA rodeos on The Cowboy Channel, RFD-TV, The PRCA on Cowboy Channel Plus, and The Cowgirl Channel. This expanded schedule will now total more than 900 PRCA performances annually over the three Rural Media Group television networks and the subscription based PRCA on Cowboy Channel Plus App.
"Showcasing our small to medium-sized PRCA rodeos with this national exposure really benefits these local communities," PRCA CEO Tom Glause said. "Rodeo fans can now watch even more PRCA rodeo action, including local hometown rodeos, the PRCA Playoff Series rodeos, and the Wrangler National Finals Rodeo."
Of the 900-plus PRCA rodeo performances being televised and livestreamed, 150 PRCA performances will be exclusively televised on The Cowgirl Channel, which launched on March 1.
The mutually agreed upon schedule of PRCA rodeos on the RMG Networks will run through the end of 2028.
"We hope that these local rodeos will now have the added incentive to plan and improve their rodeo production and marketing, and accordingly make every effort to reach their rodeo's full potential," said Patrick Gottsch, Founder and President of Rural Media Group. "They should know that the Rural Media Group and the PRCA are here to help them do that."
The expanded schedule of PRCA rodeos on the Rural Media Group networks begins this weekend with the San Angelo (Texas) Cinch Shootout being telecast live on The Cowboy Channel and on the PRCA on Cowboy Channel Plus App at 8:30 p.m. (ET) on Saturday, April 15.
Courtesy of PRCA