Rural Media Group, the owner of The Cowboy Channel, is expanding its reach by launching The Cowgirl Channel, a new TV channel dedicated to Western sports content aimed at women. The channel is set to launch on Dish Network's America's Top 120 package and Sling TV on February 5th. Additionally, viewers can subscribe to the Cowboy Channel Plus streaming channel for $9.99 per month to access The Cowgirl Channel.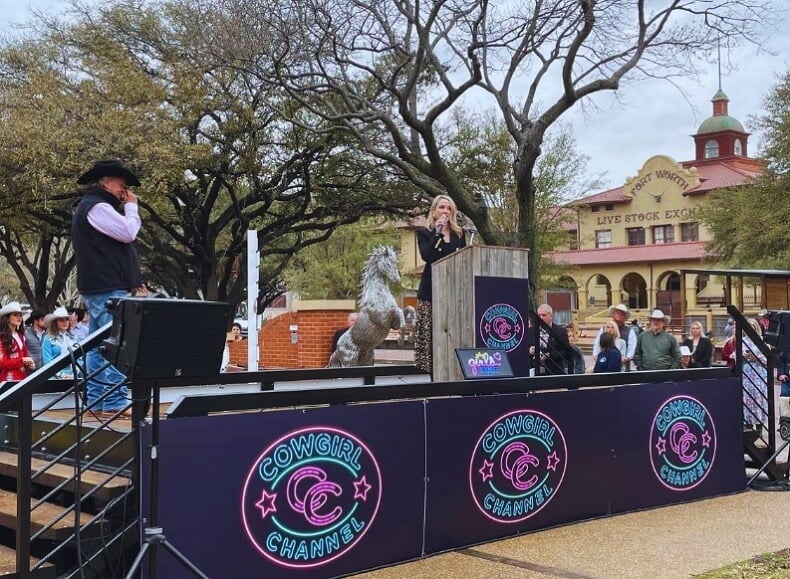 According to Rural Media Group's founder and president, Patrick Gottsch, women's participation in Western sports and the embrace of the Western lifestyle are experiencing explosive growth. As a result, the new channel will offer programming tailored to the interests of cowgirls. This includes series such as Women's Western Sports Roundup, Rodeo Queens, RanchHer, FarmHer, and Grit & Grace.
The Cowgirl Channel will also provide Rural Media Group with the opportunity to feature more professional rodeo and sporting events like barrel racing, breakaway roping, and women's ranch rodeo. With so much original content and women's events being produced all over the world, the launch of The Cowgirl Channel makes perfect sense, Gottsch said.
The Cowgirl Channel's headquarters will be located in the historic Fort Worth Stockyards. Rural Media Group is currently building a television studio for the channel in the front entrance of its office. Visitors and viewers in the Fort Worth Stockyards will have the chance to watch live recordings of shows for both The Cowgirl Channel and The Cowboy Channel, with one building located just down the street from the other.
Overall, The Cowgirl Channel is an exciting new addition to the world of Western sports programming, offering women of all ages a chance to connect with their love of horses and the Western lifestyle. With its unique content and focus on cowgirls, the channel is sure to attract a loyal following in no time.